Lacrosse payout tops $5.7m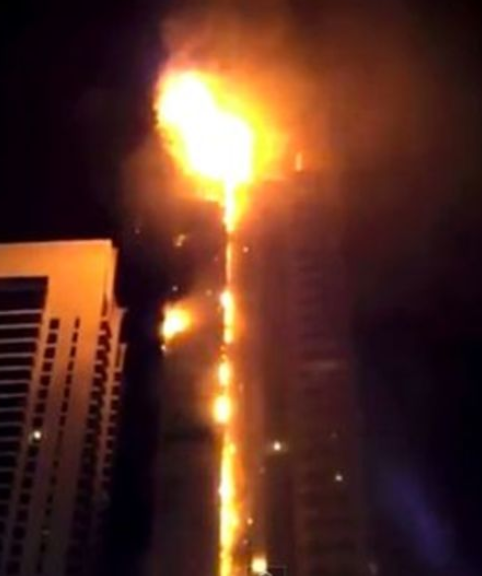 Apartment owners at Melbourne's Lacrosse tower have been awarded over $5.7 million in damages after a flammable cladding fire.
The fire in November 2014 was sparked by a cigarette burning in a plastic food container, before racing several storeys up aluminium composite cladding on the building's exterior.
Approximately 400 people were evacuated from the building, but none were injured.
Victoria's Metropolitan Fire Brigade (MFB) conducted a review that found the cladding was not compliant with combustibility requirements.
The Buildings Appeal Board ordered the cladding be removed in January 2017.
It was the first in what is now a series of combustible cladding fires in Melbourne, exposing a serious and widespread problem that will take years to rectify.
The Lacrosse blaze caused millions of dollars in damage, leading to legal action by apartment owners against the builder, LU Simon.
Their $12 million claim for damages covered the cost of replacing non-compliant cladding, damaged property, additional insurance premiums and "anticipated future losses".
Now, the Victorian Civil and Administrative Tribunal (VCAT) has ordered LU Simon to pay more than $5.7 million to apartment owners.
Most of that money will be paid by the architect, fire engineer and building surveyor to LU Simon after it was ruled that they breached contractual obligations.
VCAT Judge Ted Woodward found architects Elenberg Fraser failed to remedy "defects in its design", specifically those that allowed the "extensive use" of aluminium composite panels (ACPs).
"That caused the design to be non-compliant with the [Building Code of Australia] and not fit for purpose," he said in his ruling.
The building surveyor, Gardner Group, was also found to have breached its agreement with LU Simon by failing to exercise due care over a building permit for the architectural plans.
Judge Woodward found the fire engineer, trading at the time as Thomas Nicolas, failed to recognise and warn the builder that the building's ACPs did not comply with the building code.
The cladding, known as Alucobest, was found to have been highly flammable and not compliant with Australian building standards.
The three parties were ordered to pay LU Simon a combined total of 97 per cent of the damages owed to apartment owners, with Gardner Group to pay 33 per cent, Elenberg Fraser 25 per cent and Thomas Nicolas 39 per cent.
The remaining 3 per cent of costs were attributed to Jean-Francois Gubitta, whose abandoned cigarette sparked the blaze.
But Judge Woodward found Mr Gubitta's responsibility was "minimal", and made no order directly affecting him.
LU Simon was ordered to pay Mr Gubitta's share of the costs itself.