Judge rejects 'apartheid' claim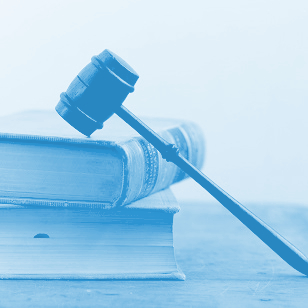 A senior NSW Supreme Court judge has slammed a Fair Work commissioner over claims vaccine mandates are a form of "medical apartheid".
In recent weeks, the Fair Work Commission (FWC) handed down a judgement in the matter of a woman who was sacked from her job as a receptionist at a nursing home in New South Wales after she refused to get a flu shot last year.
The FWC ruled that the woman cannot appeal her dismissal, but a dissenting member of the commission issued a statement labelling mandatory vaccines for workers "medical apartheid".
"It is an abhorrent concept and is morally and ethically wrong and the anthesis [sic] of our democratic way of life and everything we value," FWC deputy president Lyndall Dean said.
NSW Supreme Court Justice Robert Beech-Jones has slammed the comments after one of the parties in a case he was overseeing relied on Ms Dean's reasoning.
It came as part of a judgment dismissing another challenge to NSW's vaccine mandates on Friday. Justice Beech-Jones rejected a challenge to public health orders requiring jabs for health and aged care workers, NSW Police, staff in public schools and preschools and the construction industry.
In his subsequent comments, Justice Beech-Jones found Ms Dean's decision wanting in four ways.
First, it did not properly address the law concerning consent to medical treatment, Justice Beech-Jones said.
Second, he said Ms Dean's assertions about the effectiveness and safety of COVID-19 vaccines and public health responses "were not reflected in the evidence that I found persuasive in this case and as far as I can ascertain were not the subject of evidence in that case".
Third, Justice Beech-Jones said it was not part of Ms Dean's job to give opinions on whether public health orders on the flu mandate should have been made.
He noted that courts, rather than the industrial commission, determine whether such orders are valid.
Fourthly, Justice Beech-Jones questioned Ms Dean's claim that Australians who oppose vaccine mandates face "ongoing censorship of any views that question the current policies regarding COVID".
"Political pamphlets have their place but I doubt that the Fair Work Commission is one of them," Justice Beech-Jones said.
"They are not authorities for legal propositions."
The Australian Council of Trade Unions (ACTU) has backed the judge's call, saying Ms Dean's views are at odds with government policy, public health advice and the national interest.