Hospital culture detailed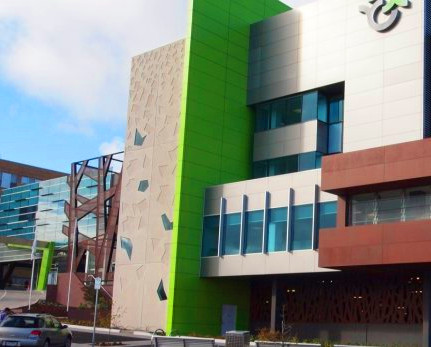 An internal report has revealed a "toxic" and "demoralising" culture of bullying and mismanagement at Victoria's South West Healthcare hospital.
The workplace review was obtained by the ABC under Freedom of Information (FOI) laws, despite a push by the Health and Community Services Union to access the report.
The 2016 workplace review report was compiled in response to allegations of "systemic and sustained" bullying within mental health services at the Warrnambool hospital.
One of the main issues it highlights is a lack of confidence in senior management to act consistently and fairly, as well as significant concerns for accountability of patient care.
"The internal culture was described variously as 'toxic', 'fearful', 'hampered', 'distressing', 'blaming', 'scrutinized', 'ashamed', 'silenced', 'punitive' and not supporting of either staff or managers," the report states.
It says operational decision-making was seen by staff as "idiosyncratic, confusing and even impulsive".
The report also identified a systemic lack of inter-service collaboration, with mental health services operating as a "silo".
It highlights inadequate links and a lack of shared accountability for recruitment, retention, supervision and support across leadership in medicine, nursing, social work and occupational therapy.
The review also identified a lack of consultant psychiatrists, which it found to be critical in leading patient care and managing risk.
"The culture within the mental health service is seen to undermine and even 'drive away' high calibre people'," the report noted.
"It was reported that problems with retention of experienced staff have been entrenched over some years."
South West Healthcare issued a statement is response to the revealing report, saying it had developed an "immediate action plan" to address the recommendations.
"Immediate work was undertaken to develop positive and collaborative working relationships with all staff, consumers and key stakeholders, including other health services, GPs, alcohol and other drug services, and emergency services," the statement said.
"[This] has resulted in significant change that is focused on improving care to consumers, while supporting staff to deliver this in a productive and positive working environment."
The Health and Community Services Union confirmed some changes in leadership had occurred.
"This is an area that has a really high toll on workers, and if they're not supported, all they do is leave the organisation," area organiser Angela Carter told the ABC.
"It takes time. The trust in leadership has improved already [but] trust in the organisation and HR processes takes a bit longer, [so] we've still got a way to work with that."