Health strike hits NSW
Print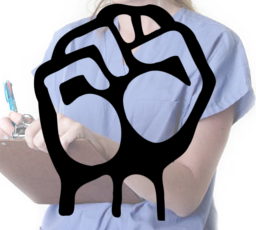 Over 20,000 NSW health workers have gone on strike over safety issues.
Staff from 50 public hospitals walked off the job across NSW on Thursday, demanding more security in their workplace.
Workers in Sydney marched directly to the Ministry of Health to voice their concerns.
The Ministry called in extra security guards, which is coincidentally the same thing nurses and hospital staff want.
Health Minister Brad Hazard said it was "disappointing".
The Health Services Union said there could be some delays for "routine matters", and that staff were "ensuring that patients are cared for".
There is an average of at least one assault in the NSW hospital system every day.
The union is asking for $50 million to put more security guards in hospitals.
The Health Ministry has agreed to trial of extra security guards at a hospitals on the Central Coast.
The union wants 250 extra guards in Sydney alone, as well as powers to detain aggressive patients.