Foam check hits fish
Print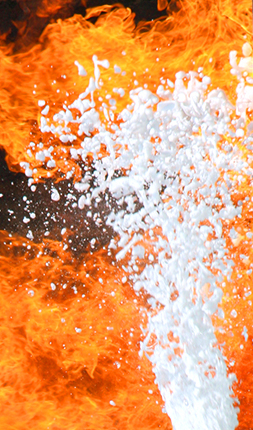 Authorities in Queensland will begin testing seafood for levels of a firefighting foam once used at Coolangatta airport.
Low levels of per- and poly-fluoroalkyl substances (PFAS) contamination was found in soil and groundwater near the Coolangatta airport's boundary last year.
Airservices Australia (AA), the government body that runs firefighting services at the airport, has brought in consulting firm GHD to oversee sampling of Cobaki Lakes, just south of the New South Wales border.
The experts will examine a total of five sediment samples, five surface water samples and six seafood species.
"The project is focused on examining if there is any potential historical per- and poly-fluoroalkyl substances (PFAS) contamination affecting local seafood species," a statement from AA said.
"The aim is to better understand if there is any impact which could be attributed to the historical use of PFAS containing firefighting foam."
Member for Tweed Geoff Provest said the potential contamination was a concern.
"It's not a panic stage at the moment. We just need to push hard and get these results and see what is actually there," he told the ABC.
"There's some pretty pristine mud flats, mangroves, swamps. It is a fish breeding ground for a lot of the Tweed River and it is quite popular with fishermen.
"There are some pretty good mud crabs and different species that can be obtained in that area … sea mullet, sand mullets, mud crabs and also the Sydney rock oyster."
Results are expected in March.