Foam ban imposed in QLD
Print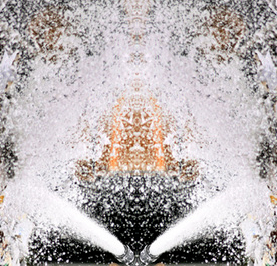 The Queensland Government has banned the chemical firefighting foams that contaminate land and ground water across the country.
Queensland's Environment Minister Steven Miles says the State Government's strict new policy will put an end to any future use of perfluorooctane sulfonate (PFOS) and perfluorooctanoic acid (PFOA), which was the source of contamination around the Oakey Army Aviation Centre, west of Brisbane.
Dr Miles says existing stocks of some foams to be withdrawn from service and alternative, sustainable stocks must be acquired.
"Queensland is adamant that firefighting foams containing highly persistent organic pollutants [PFOS and PFOA]... implicated in the contamination of the Oakey defence base need to be phased out," he told reporters.
"The Government will require that any existing stocks of foams containing PFOS and PFOA are withdrawn from service at commercial and industrial premises, and similar products phased out and replaced, as soon as practicable with more sustainable alternatives."
The Queensland Government does not have the jurisdiction to enforce the ban on Commonwealth defence bases, which are meant to have stopped using the foams after 2008 anyway.
In fact, Dr Miles says there are not that many industry sectors still holding stocks of the chemicals left.
"Remaining stocks of these chemicals are likely to be in emergency response systems, so that's quite different to what we saw at the defence base," he said.
"It's likely that these chemicals exist in canisters that may have never been discharged but were there for large industrial fires."
On the matter of the Oakey base, locals say they are still waiting for the Federal Government's buy-back of affected land, after it was recommended by a Senate inquiry into the contamination.
Reports say Defence officials scheduled meetings for this month with locals, but they have now been postponed indefinitely.
There is no word yet on the outcomes of the other recommendations, which included blood tests for affected locals and ongoing mental health support.