Fixed breaches see some rigs rolling-out
Print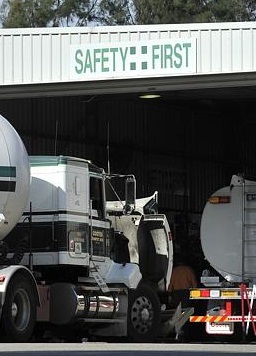 VicRoads has allowed nearly a hundred Cootes Transport trucks to operate on Victorian roads, after dozens were sidelined over safety breaches.
Reports say 95 trucks will hit the highways again, including 31 which were deemed to have serious safety problems requiring urgent repair. A spree of safety audits led to 79 prime movers and trailers being taken off the road earlier this month.
VicRoads authorities have inspected hundreds of vehicles across the state, finding defects in a total of 136 rigs. Seventy-nine breaches were too serious to allow the trucks to continue until they were fixed, 31 of these have now been sorted.
The removal of a large portion of the Cootes Transport fleet led to a fuel shortage at a few petrol stations in Melbourne, Sydney and Brisbane, but they say supplies are now returning to normal.
The safety sweep was prompted by tragic events on October 1, when two people were killed after a fuel truck rolled and exploded on a New South Wales highway.