Five years of farm harm tallied
Print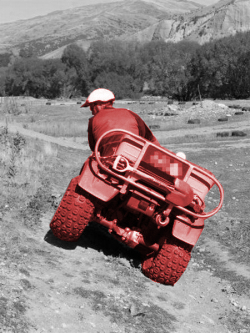 A new report shows almost 22,000 people were hospitalised due to a farm-related injury in the five years from 2010 to 2015.
Over 77 per cent of people hospitalised as a result of farm-related injuries were males, according to figures from the Australian Institute of Health and Welfare.
The report shows farm injuries involving motorcycles and quad bikes accounted for nearly 42 per cent of farm-related hospitalisations in children aged up to 14, and 21 per cent of hospitalisations in people aged 15 and older.
For men, 80 per cent of hospitalisations involved quad bikes.
The report found other common mechanisms of injury involved horses (12 per cent), contact with other animals and plants (15 per cent), contact with machinery (13 per cent) and fall-related injury (10 per cent).