Firm faces bushfire fines
Print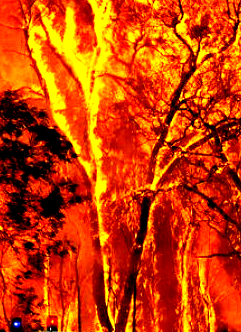 State regulator Energy Safe Victoria (ESV) has laid six charges against energy company Powercor over St Patrick's Day bushfires that raged through south-west Victoria.
Powercor will face court over two incidents — a fire in Terang and a fire at Garvoc.
The company allegedly failed to minimise bushfire risk to people, property and the energy supply network, with a total of up to $1.5 million in penalties on the table.
"In recent years the expectation of communities and governments is that regulators are able to demonstrate and have capabilities to bring these actions, almost as a last resort," ESV director Paul Fearon said.
"The decision to lay charges brings to a head a long and complex legal investigation and demonstrates we are prepared to hold businesses to account."
Some have criticised the long time between the fires and the charges.
Energy Safe Victoria has defended the delay.
"Although many have demanded that ESV take this action taken earlier, these matters are not trivial and the burden of proof is high," Mr Fearon said.
"This is very much a test case as it will determine what standard of conduct of a distribution business is necessary to meet those standards of a general duty.
"This is probably the first [case] of its type.
"The legislation is complex, and we're dealing with issues that are not in the nature of what I'd call a strict liability or specific breach — we're trying to prove beyond reasonable doubt that their conduct did not meet the standard of a general duty."
The charges against Powercor will be heard in the Warrnambool Magistrates' Court at a date to be fixed.