Fine could follow WA escape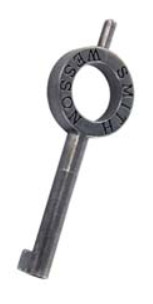 The private operator of WA's prisons could face a $100,000 fine after a violent serial offender escaped.
Laurie John Junior Dodd, 44, escaped from Royal Perth Hospital on the weekend after allegedly putting a guard in a headlock and stealing his keys.
Mr Dodd was on the run for several days before being caught on Wednesday.
Corrective Services Minister Fran Logan said there appear to be some major failings in how contractors Broadspectrum handled Mr Dodd's transport and care.
"It is an absolute principle of looking after prisoners, you do not approach the prisoner by yourself, ever," Mr Logan told ABC Radio Perth.
"Whether it's in a hospital, whether it's in court, or it's in the prisons, you never approach the prisoner by yourself."
Reports say there were two officers assigned to guard Mr Dodd, but the escape happened after one left the room to get lunch.
Mr Logan said Broadspectrum appears not to have followed the policy in place at Corrective Services, requiring a prisoner be held in both handcuffs and a security chain.
He said Mr Dodd was allegedly chained around his waist and legs to the hospital bed, but not handcuffed.
Mr Dodd has previously escaped custody twice, in 1999 and 2004.
Mr Logan also said "quite a significant amount of blame" could be directed at Corrective Services, for apparently not passing Mr Dodd's history on to Broadspectrum.
"Clearly what has been identified … is a failure in the fact that the information over his arrest, and the type of violent arrest it was, was not then passed on through the system, from the point of arrest, to the court hearing at the hospital bedside, through to the policy movements people within [Corrective Services] and then on to Broadspectrum," Mr Logan said.
Mr Logan said the department's professional standards unit is investigating, and Broadspectrum could face a $100,000 fine.
Transport Workers Union WA branch secretary Tim Dawson said the escape shows Broadspectrum is not spending enough money on training.
"Unfortunately for the guard himself, we wouldn't hold him responsible because people need to be properly trained in these situations, people have got to be given all the adequate training they need and it's not happening," he said.
Mr Logan said the two Broadspectrum officers who allowed Dodd to escape had met all training requirements.
The Government has announced training for casual prison officers, who are called on for transportation jobs and some hospital transports.
"Those prison officers will be experienced officers with a long history and exposure to prison life," he said.
"We're not going to be relying just on Broadspectrum."