F-35s face corrosion risk
Print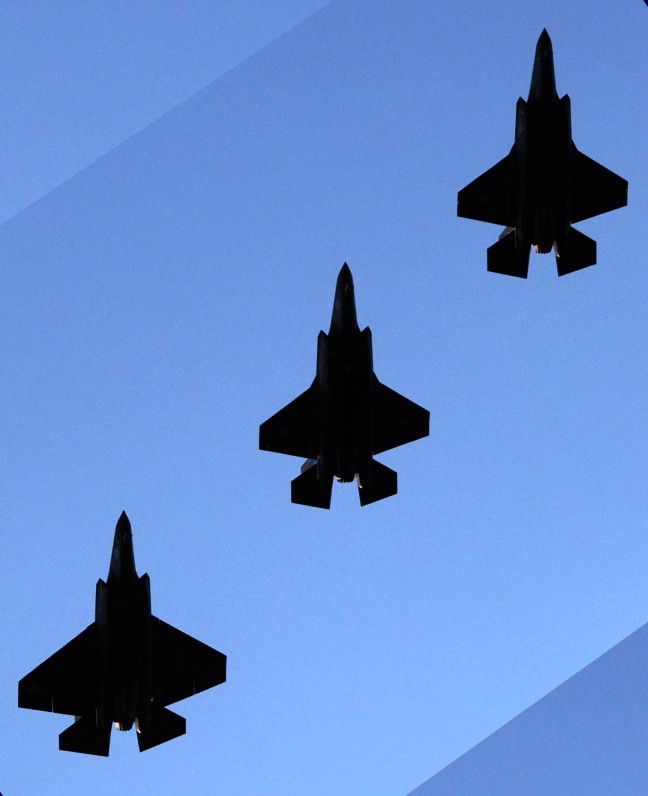 A new report warns of a corrosion risk for Australia's fleet of Joint Strike Fighter jets.
Australia still has a $17 billion order in for 72 F-35A fighter jets, but a report by auditing and consulting firm KPMG on the "intergranular corrosion mitigation options" for the jets could see costs rise.
The experts first identified a risk of metal stress and cracking back in 2017.
The new report says one of the bases where the jets would be based in Williamtown, near Newcastle, still has potential problems posed by salt and other climatic conditions.
Intergranular corrosion is a chemical reaction between metal and the environment.
"It can degrade the material properties causing stress cracking and cause tensile stress which can impact adjacent components," the KPMG report said.
Aluminium Alloy 7085 is used in the construction of the F-35, the first time the material has been incorporated in the widespread production of a military aircraft.
"AA 7085 is reported to have increased susceptibility to intergranular corrosion," the report said.
"While up to 54 of the fleet of 72 aircraft can be housed at Williamtown at any one time, all aircraft will be rotated through Williamtown and are therefore susceptible to intergranular corrosion."
KPMG recommended the dehumidifiers be used around the clock.
The projected costs for the infrastructure are unknown.