Doctors face safety sweep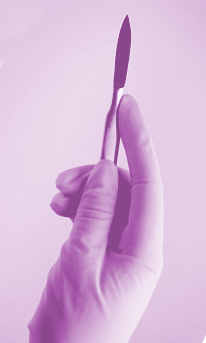 The Medical Board of Australia says it will crack down on dangerous doctors.
The health authorities say doctors with multiple proven complaints should be assessed by their peers, under new a framework developed to justify and strengthen public trust in doctors.
"It is focused on patient safety and will support doctors to provide high-quality care throughout their working lives," said Medical Board chair Professor Joanna Flynn.
"It is time for the Medical Board, and other stakeholders in the medical profession, to take steps to proactively identify, assess and manage 'at risk' and poorly performing practitioners," the group's new advisory board said in a statement.
Stats suggest just 3 per cent of Australia's medical workforce accounts for nearly half of all official complaints.
"This disproportionately high risk of continuing complaints in a very small number of doctors makes clearly evident the pressing need for earlier intervention to prevent the escalation of further complaints and, when relevant, action to protect public safety," the experts said.
Medical practitioners aged 70 years could have to undergo extra, confidential health checks, which would include cognitive screening and a performance review process.
"There is increasing evidence that regular mandatory health checks, including cognitive screening of doctors aged 70 and over, are necessary to protect public safety by identifying and assessing doctors at risk of undetected poor performance," the expert advisory group said.
"It is possible that a significant number of currently registered medical practitioners aged 70 and over are at risk of poor performance caused by cognitive decline and many more that are experiencing physical decline."
Those over the age of 70 providing clinical care would have the health checks repeated every three years.
Australia currently has close to 5,600 registered medical practitioners aged 70 years and over, and over 800 aged 80 years and over.
Doctors are reportedly concerned about plans to obtain data about individual practitioner's performance.
"This needs further refinement and we would, in particular, oppose open data sharing between the Medical Defence Organisations and the Medical Board," Australian Medical Association (AMA) president Dr Michael Gannon said.
Medical schools and specialist colleges will be asked to enforce better standards of behaviour as well.
"Appropriate professional behaviours should be a mandatory requirement for graduation and for specialist qualifications," the expert advisory group said.
"A proven and irremediable lack of professionalism [may] preclude entry to the profession of individuals who are unfit to practise."
The Medical Board also wants to stop medical specialists from taking part in "self-directed" education.
"All doctors will need to complete at least 50 hours of accredited education each year which includes reviewing their performance, outcomes and educational activities," it said.
The group says it will continue consultations with the industry before making any official changes.