Dept. fined over student death
Print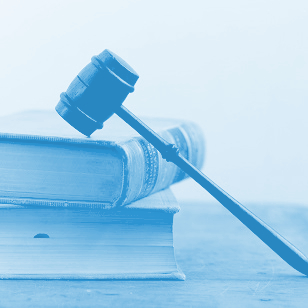 Victoria's Department of Education and Training has been convicted and fined $200,000 following the death of a seven-year-old student.
The department was sentenced in the Melbourne County Court today after pleading guilty to two charges of failing to ensure that people other than employees were not exposed to risks to their health and safety.
The court heard that on the day of the incident, a student with severe physical and intellectual disabilities was waiting to be wheeled outside and between classrooms. The child and other students were lining up at the classroom door to go outside, with a student holding on to the wheelchair.
As the classroom teacher and teacher's aide were dealing with a separate behavioural incident, a student teacher was asked to begin moving the students out of the classroom.
When the door opened, the student holding on to the wheelchair let go and it moved quickly down the ramp.
The wheelchair tipped over at the bottom of the ramp and the student hit their head on the concrete landing. She died in hospital four days later.
A WorkSafe investigation found the ramp, which did not sit flush with the concrete, failed to meet safety standards; the student teacher was not given an induction on the students' special needs; and teaching staff were not properly trained in the student's supervision and mobility requirements.
The court heard it was reasonably practicable for the department to professionally assess the construction and maintenance of all ramps at the school and to provide instruction and training to staff on the student's care requirements.
WorkSafe Executive Director of Health and Safety Narelle Beer said the tragedy highlighted the importance of relatively simple measures such as maintenance and training.
"A young child's life has been lost in an incident that could have been prevented if proper care was taken in the construction and maintenance of the school's ramps and in ensuring staff were properly trained," Dr Beer said.
"It is the duty of every employer to take all reasonable measures to keep everyone within their workplace safe – failure to do so carries the very real risk of a tragedy like this occurring."