Deep issues at NT agencies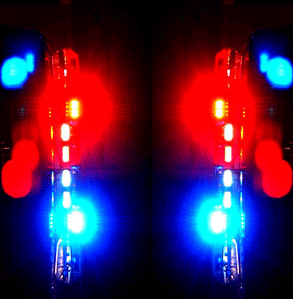 High levels of bullying, discrimination and sexual harassment have been revealed in Northern Territory emergency services.
NT Police Fire and Emergency Services staff filled out surveys as part of its Diversity and Inclusion Strategy, which found:
Nearly a third of respondents reported being discriminated against for their gender, ethnicity or disability
Over half thought their complaints would not be taken seriously or dealt with appropriately
One in five believed their colleagues had deliberately withheld information needed to do a job
More than 30 per cent of female police staff reported having been sexually harassed
Respondents raised claims of intimidation and ostracisation after making a complaint, while others said they were told their careers would be affected if they made complaints.
One respondent expressed dismay that the services have an "old boys' club" that protects offenders.
A comment in the report stated: "I have previously made complaints to HR who have advised me (off the record) that I work in a toxic area and it's been like that for years. I no longer see HR as an option for addressing complaints."
"Whistleblowers are crucified in this organisation," another employee said.
Northern Territory Police Fire and Emergency Services Commissioner Reece Kershaw said it is clear thing need to change.
"There's a feeling that the senior managers are not actually demonstrating those behaviours and values expected in accordance with our organisation," he told reporters.
"Some are receiving discipline and some have moved on and one of the things is that ... if you don't share our values and you don't want to be a part of this cultural transformation, that's OK but you can't co-exist with on this journey."
Northern Territory Police Association president Paul McCue said it was not surprising.
"The results today clearly show there's a lack of training and education in the senior executive and supervisory level," he said.
"However in addition to that, there's clearly a concern around the actual level of expertise within the organisation to manage these complaints."
Mr Kershaw said changes were coming.
"Part of that's going to be education, awareness, training, development and deployment opportunities, so it's going to be a challenge for a lot of people," he said.
"We've also invested in the women's advisory group ... the diversity inclusion steering committee ... [and] our Indigenous employment unit to really align all of our initiatives and activities with being a better representative of the Territory that we serve."
But he warned that change can be slow.
"[That] will take us quite a long time to actually achieve some of the goals and some of the things that we've set for ourselves to stamp out all of those negative behaviours and pretty much say enough is enough," Mr Kershaw said.