Cops call for cameras
Print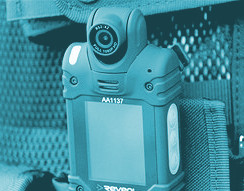 WA's Police Commissioner has asked the state to fund body cameras.
Commissioner Dawson raised the issue during a parliamentary committee on a Corruption and Crime Commission (CCC) report into a man who was tasered after being pulled over for a random breath test in March last year.
The man was found to have been unlawfully tasered by an officer acting in "unreasonable and oppressive" way, and was stood aside.
Commissioner Dawson supported the findings, but said he questioned whether authorities are getting a full understanding of incidents like the Fremantle case, especially if they are only partially captured by citizen's mobile phones.
"[It's] like watching halfway through a bad movie," he said.
Commissioner Dawson said police need body-worn video cameras.
"I'm a very strong advocate for wanting to introduce that," he told the committee.
Commissioner Dawson acknowledged the system would require an extra $5–10 million from the Government, but said "it will not only provide clarity around matters".
"It will provide either exoneration for officers for allegations that have been made, or it will provide evidence that the officers haven't done things right," he said.
"Most importantly, it captures all of the events, [and] whenever they go to court, it will provide an opportunity, not just for those that are accused of crime but for victims as well."
The police union backed the move too.