Cootes trucks pass after post-roll check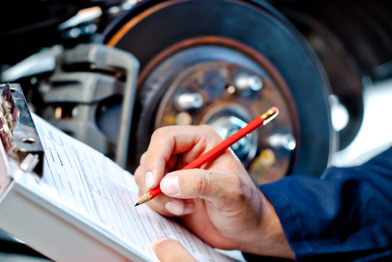 A number of Cootes trucks have undergone safety checks after a rollover last week, which left one motorist badly injured.
Cootes' parent firm McAleese acted quickly after the gas tanker came to grief, offering up 16 trucks for safety inspections late last week.
The New South Wales Police and Roads and Maritime Services (RMS) gave passing marks to the entire fleet, including the crashed truck.
RMS director of safety and compliance Peter Wells says the joint traffic taskforce went over the 16 vehicles with a fine-toothed comb, and all passed with no defects.
"Cootes has been under examination by the taskforce since the fatal crash in Mona Vale in October 2013 and the 100 per cent compliance result of these units shows our stringent regime is working," Mr Wells said.
"A team of investigators has been working closely with Cootes to ensure the company complies with strict business processes and mechanical regimes, which has resulted in a significant improvement and upgrade in Cootes' vehicle fleet.
"It is important and pleasing to be able to assure the community that this compliance process is effective and these vehicles are safe to operate on our roads.
"NSW has the toughest compliance and enforcement regime in Australia and we support industry efforts to ensure this critical industry operates safely and legally."
Police acting assistant commissioner Stuart Smith of Traffic and Highway Patrol Command said the crash investigation would continue, and the inspections were necessary to ensure road safety.
"The strength of the joint taskforce is its ability to mobilise and respond immediately to crashes to ensure heavy vehicles are compliant and safe," Mr Smith said.
"There has been a 14 per cent reduction in heavy vehicle fatal crashes and a 24 per cent reduction in related deaths since 2012, which can be attributed in part to the joint enforcement programs.
"The joint traffic taskforce will continue to promote safety by ensuring heavy vehicle drivers and operators are observing road traffic law."