CFMEU boss back on the job amid investigation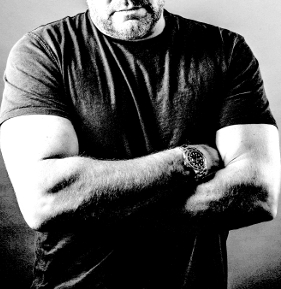 Brian Parker is back in his role as the NSW CFMEU boss, after stepping aside to face the royal commission into union corruption.
Mr Parker was called before the commission after an interim report by counsel assisting the Royal Commission into Trade Union Governance and Corruption accused him of "gross misconduct", saying he was "not a fit and proper person to hold office as the secretary of the NSW branch".
"Mr Parker maintains that there has been no wrongdoing on his behalf," a media statement issued by the CFMEU last month said.
Mr Parker faces allegations of deliberately lying in sworn evidence to the commission, after he denied threatening to "f---ing bash" a long-serving union delegate.
The royal commission will also consider a possible recommendation that Mr Parker be charged with perjury, on the basis that evidence he gave directly contradicted the content of voice recordings played during hearings.
Additionally, Mr Parker has denied allegations of "concocting a plan" to obtain confidential documents that revealed the personal details of Cbus superannuation fund members.
Reports say the documents were hand-delivered to his office.
Mr Parker was even forced to find his own legal representation last year, after the CFMEU's legal team abruptly cut him loose.
The union lawyers said they could no longer represent him because of an undisclosed conflict of interest.
Mr Parker has several dates before the commission still to come, in which he is expected to face questions about his relationship with Sydney underworld figure George Alex and labour-hire companies that have been linked with alleged payments to the union.
Witnesses have given evidence alleging that the CFMEU received a weekly kickback of $2,500 from labour companies linked to Mr Alex.
In a recent appearance before the commission, Mr Alex claimed there had been a failed attempt at the union to "roll" Mr Parker from his position last year.
Employment Minister Eric Abetz said the far-reaching allegations around Mr Parker demonstrated that he was not a fit and proper person for the role.
"His return to the role represents a serious failure of leadership by the national bosses of the union, Dave Noonan and Michael O'Connor," Mr Abetz said.
"CFMEU members are being sadly let down by the union's current leadership, which has done nothing to address the serious problems of corruption and thuggery within their union.
"This makes a complete mockery of the CFMEU's statement issued on Friday that they would deal with misbehaviour."