Call for more leaker protections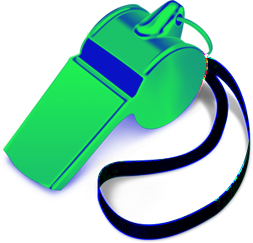 A whistleblower who was a major cause for the banking royal commission says he received death threats.
Jeff Morris exposed corrupt practices at the Commonwealth Bank that led first to a parliamentary inquiry, and were a major driver behind the royal commission announced this week.
But Mr Morris says he has paid an enormous personal price for his actions.
"It had a horrific impact on my family. My wife was never in favour of me doing what I did and it's hard to argue with her, really, when you look back at what happened," he told the ABC.
"I guess part of what I've learned is the determination that nobody should have to go through what I've gone through as a whistleblower ever again."
Mr Morris was working as a financial planner at CBA in Sydney in 2008 when he found evidence of corruption going "all the way to the top".
"Corruption was absolutely rife. There were crooked plans stitching up literally widows and orphans, and there was a crooked management team covering it up," he said.
"I realised the bank was going to do this to all these people, and as individuals they wouldn't stand a chance, unless someone on the inside did something about the cover-up that was going on."
Mr Morris was one of the 'Three Ferrets' who revealed that actions of a rogue financial planner at the bank.
They said that when they detailed their accusation to ASIC, the regulator was "useless", and did nothing for years.
Mr Morris had to leave the bank and go public with the allegations, eventually getting to lay them out to a parliamentary inquiry.
At those sessions, he revealed he had learned of a threat to shoot him.
He says the royal commission announced this week is a good move, but urged the Government to go further and strengthen legislative protection for whistleblowers.
"I'm concerned that when the Government says they're going to tackle whistleblower reform, they'll put some legislation in place but it won't be the real deal. It won't be as tough as it should be," he said.
"I've had a lot of people come to me for advice. I've told them what to expect and they say; 'Well I've got a family, I can't do that'."