Big ship plan lands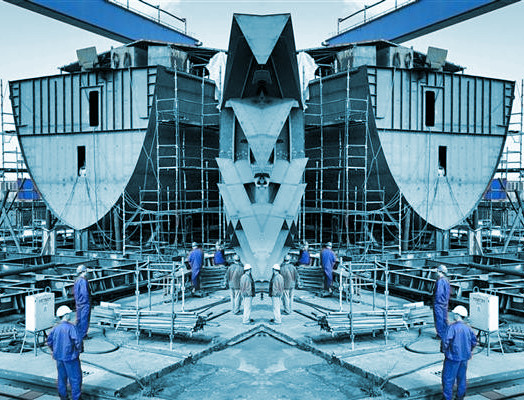 The Federal Government has released a 114-page document detailing the largest ever shipbuilding and sustainment program Australia has undertaken.
The $89 billion Naval Shipbuilding Plan is "unashamedly nationalistic" and will help secure Australia's economic future, according to Prime Minister Malcolm Turnbull.
The program, which will largely be based in Adelaide, will see Australia churn out 12 submarines, nine frigates and 12 offshore patrol vessels for the Australian navy, and 19 Pacific patrol boats for neighbouring countries.
There is also a $1.3 billion plan to upgrade the Osborne Naval Shipyard in Adelaide and the Henderson plant in Western Australia.
The government says it will set up a $25 million naval shipbuilding college in Adelaide to train an expected 5000 workers by 2026.
"This is a continuous shipbuilding commitment, not just for today or tomorrow but generations to come," Mr Turnbull told reporters in Adelaide on Tuesday.
"This is truly nation-building, a great national enterprise and it brings with it that enormous employment boost.
"It is unashamedly nationalistic.
"My government believes that it is not only in the interests of securing the capabilities that our defence forces but also it secures our economic future, our industrial future.
"This is about national security and it's about economic security," Mr Turnbull said.
The documents say recruiting the necessary skilled workers will be a challenge, but Defence Industry Minister Christopher Pyne says Australia will not look overseas to fill positions.
"We will not be bringing foreign workers in to build the ships or submarines," Mr Pyne said.
He conceded that a "miniscule" number of trainers would be brought in to "transfer their intellectual property to our workforce" during the submarine project with French contractor DCNS.
The Victorian Government says its Williamstown shipyard will be left on the brink of closure.
Victorian Industry Minister Wade Noonan said the state has "proven capacity" in shipbuilding.
"They have made a very clear decision to prioritise South Australia and Western Australia exclusively and that just means Western Australia and South Australia will benefit," he said.
"Victoria has been left without work and therefore on the brink of closure."
Mr Noonan said it was "disappointing" for the hundreds of highly skilled workers at the Williamstown yard.
"It's remarkable to read now that one of the challenges that is faced by the Commonwealth in relation to their program is that they probably won't have enough workers in South Australia to fill the needs," he said.
Mr Noonan said the Commonwealth should explain why work was outlined only for two states.
"That's the message we want to send to the Commonwealth today — if you're not going to build these vessels in Victoria, make sure you absolutely look to mandating minimum content so that Victorian businesses will benefit against their international competitors," he said.
Defence Minister Marise Payne said the decision to give work only to SA and WA was based on the findings of a strategic review of the country's capabilities.
"Part of the process was to look at the sites where we could make the most of the opportunities that existed, the work that was already done, the workforce base that was there, and that essentially turned our direction to Osborn here and Henderson for small naval vessels," she said.
"This is a strategic process, which has been the subject of government consideration for it long period of time.
"We make no apologies for that.
"We will have a naval shipbuilding industry that stands on its own two feet, that is renowned throughout the world and sets the Australian Defence Force up with exactly the capability it needs," she said.