Bickering over union links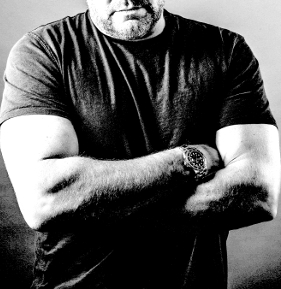 The political class is arguing over the influence of Australia's trade unions.
Victorian prosecutors recently decided not to proceed with blackmail charges against CFMEU leader John Setka.
It had been alleged that Mr Setka and fellow union figure Shaun Reardon blackmailed Boral managers Paul Dalton and Peter Head at a cafe meeting in April 2013, by threatening to blockade Boral plants and trucks if it did not meet union demands.
In an interview with Sky News, Mr Setka said getting results for members sometimes means being "on the wrong side of a bad law … then so be it".
"If you play by the laws, you'll never win," he said.
The Federal Government has used the comments in an attack on its Labor opposition, which is partly funded by the union.
"[Opposition leader] Bill Shorten shouldn't be accepting money from the CFMEU but they are in fact his paymaster. They are his controller. He does the bidding of the CFMEU," the Prime Minister said.
"When Bob Hawke was Labor prime minister, he deregistered the BLF and they were disaffiliated from the Australian Labor party.
"The CFMEU is in charge of Bill Shorten and as you know there's a written agreement he entered into to get their support to become Labor leader."
Mr Shorten said he is "not the keeper of every official in the union movement".
"Nor am I the keeper of every banker or businessman," he said.
"I think the real issue here, if we want to talk about cleaning up donations, is the Turnbull government should stop taking foreign donations. I mean that's the real challenge here.
"Unions and business and social institutions all have a right to be involved in politics.
"What we've got to do though is make sure that we have transparent and honest politics.
"So my advice to the government is this: let's clean up foreign donations and also let's clean up donations generally and make all payments over $1,000 transparent."
The CFMEU is a big part of the ACTU's "Change the Rules" campaign, which seeks to strengthen collective bargaining power in industrial relations laws.